Year 2 Newsletter Autumn Term 1 2019
Please click here for this week's Friday Challenge!


A warm welcome to all you wonderful Year Two families!

It probably seems like only yesterday that your 'babies' were starting in Reception and now they are the oldest children in the school - how time flies! The children are certainly taking their important position seriously - sitting beautifully on chairs in assembly and setting a good example to the younger children.
The children spent a lot of time at the beginning of term learning all about the different parts of their brain and how they can use them to help them focus, think, remember information and keep ourselves calm. These skills have already come in useful as we have entered into our learning about castles, knights and dragons as part of our 'Before Me' focus in our 'West Rise Learning Tree Curriculum'. Your holiday challenges were simply amazing and our 'Medieval day' will really bring this topic alive, giving the children first-hand experience of history.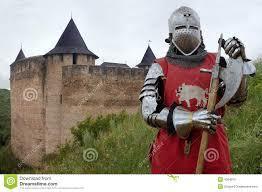 This exciting work will be continued in our Learning Journeys and as we explained in our Family Induction Day we will be taking our lead from the children's interests for our focus topics - we will of course still ensure complete curriculum coverage. Some of the popular topics suggested by children so far are dinosaurs, space, Vikings, Africa and other countries.

In Science this term the children will be looking everyday materials which might be useful for building a castle!

In Maths the children will be reading and writing two and three, even four digit numbers, identifying odd and even numbers, and working on place value- hundreds, tens and units and partitioning of numbers, and linking this to money – as in making amounts. What clever children they are! Please feel free to come and chat to us about the work we are doing at any time as we really value your support.

Finally, as we pride ourselves on being a Global school we welcome any greetings in different languages and any other information about your homeland/culture - please share!!

Oh and … Please continue to support your children with reading and spellings as well as the fabulous Friday Challenges; we hope you and the children will really enjoy Year Two!

The Year Two Team