Welcome to the Nursery Page!
Nursery Summer Term Two 2018 Newsletter
Welcome back to our final term of the year with lots of sunny days hopefully!
This term as well as working with your children on their chosen interests we will be basing some of our activities around the story 'Superworm' and including setting up our wormery.
We have been enjoying using our outside area for our learning and we are aiming to be outside as much as we can this term. Please can you make sure that your child is provided with a named sun hat and apply sun cream before they start their nursery session. For children who attend all day we are happy to reapply sun cream if you provide us with a named bottle.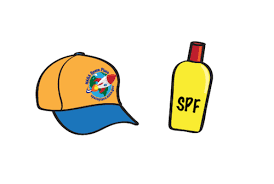 This term is one of change as we prepare to say goodbye to our pre-school children as they continue their learning journey into their new schools and also welcome our toddlers into our pre-school group. Our West Rise transition programme continues this term with children from the nursery pre-school visiting the Reception classes daily and getting a lovely taster of school life.
Alongside all our learning we continue with our complete immersion in a Mindful approach to nursery life. The children continue use all their senses and deep breathing to harness the full potential of a calm and focused brain.
Please can we ask for donations of bread sticks, rice cakes, pitta bread and fruit for snack time.
Finally we would confirm that our last day for toddlers is 17 July and 18 July for pre-schoolers. We are planning some end of term events for our pre-school children and details will follow.
Thank you for your continued help and support.
Nursery Team